Please see our Order Form 2023 for current pricing.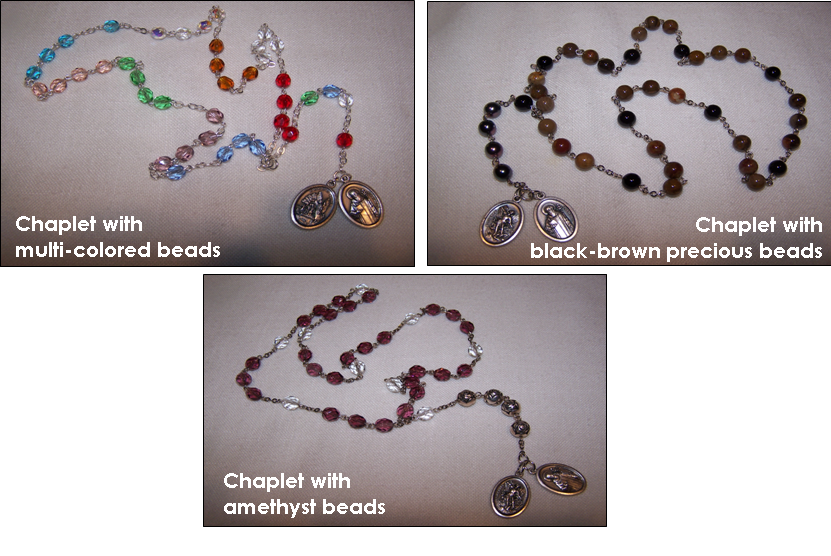 The St. Michael Chaplet is a devotion to honor St. Michael the archangel. Originating in 1751 in Portugal. The chaplet has nine salutations honoring each of the nine choirs of angels.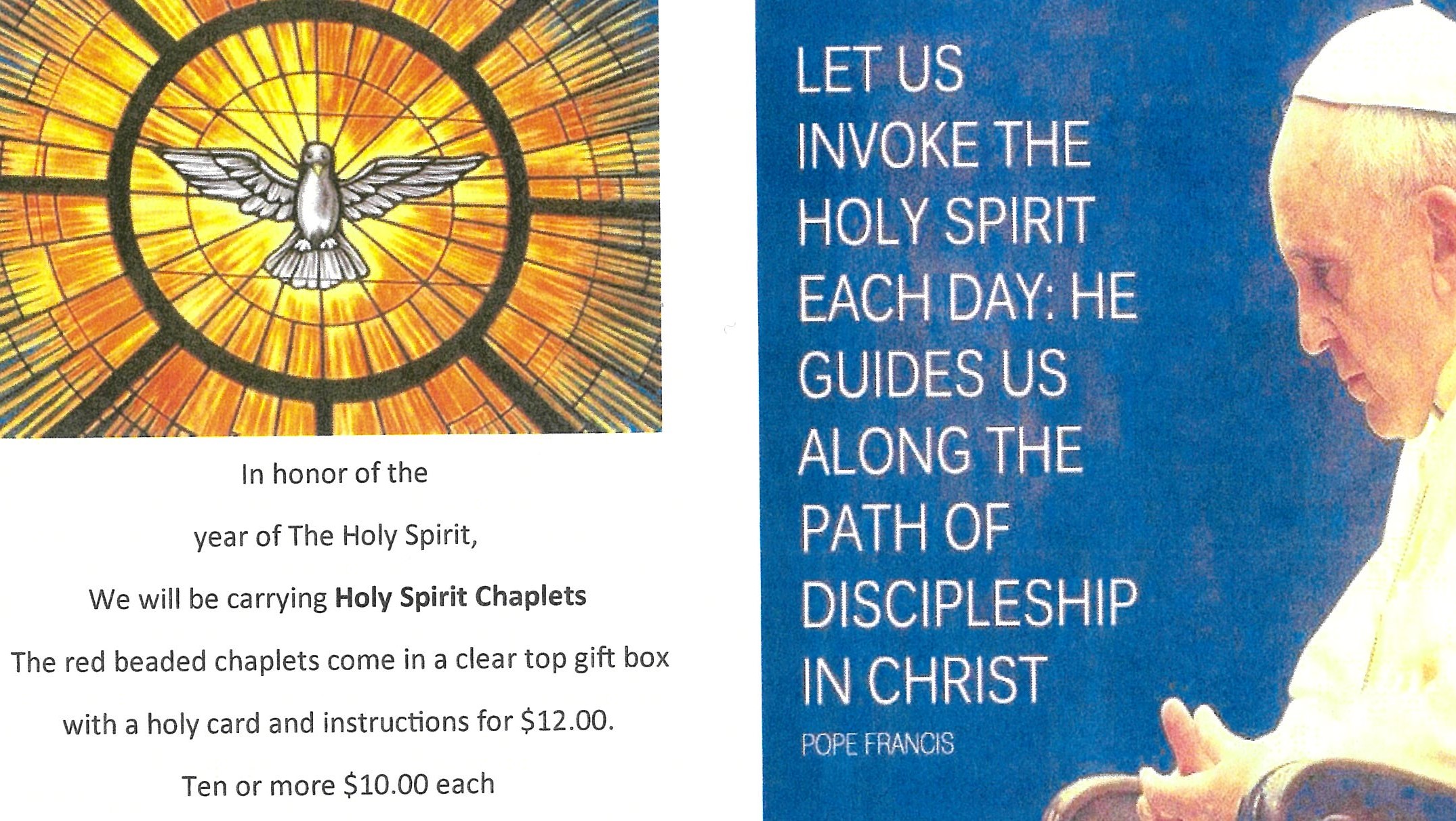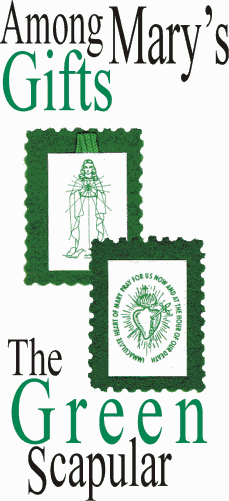 The Green Scapular is used for conversion or for an individual in need of grace. It can be worn or placed secretly upon a person or in his possession. The enclosed prayer is then recited daily for them.
Available in English and Spanish.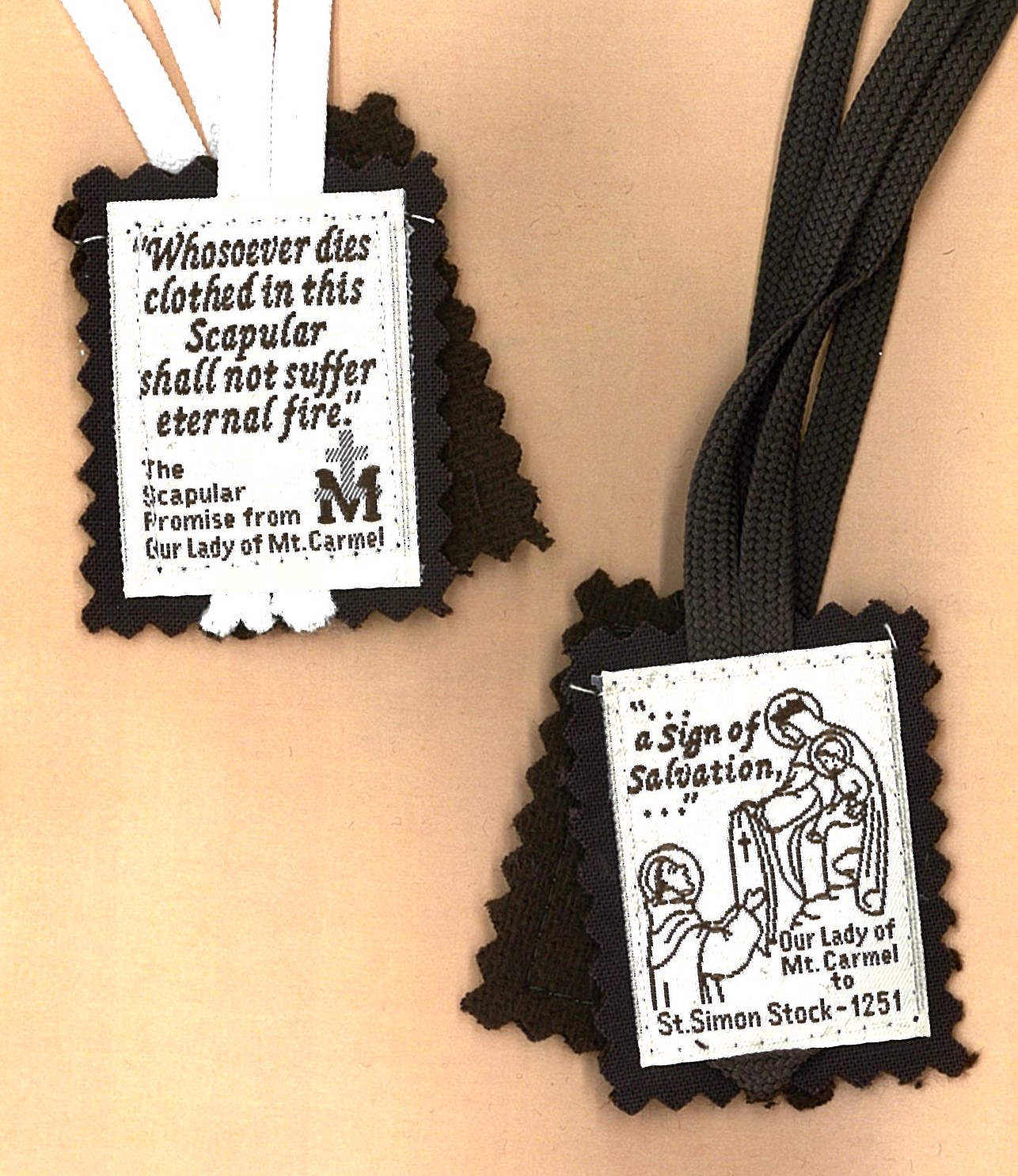 The Brown Scapular is an ancient sacramental dating back to 1251 when the Blessed Mother presented the scapular to St. Simon Stock on Mount Carmel, Palestine saying, "Whoever dies clothed in this shall never suffer eternal fire."
We sew all Scapulars in house using 100% brown wool and white or brown braided cords.  Packaged in a plastic bag with a small information card.
Available in English and Spanish.